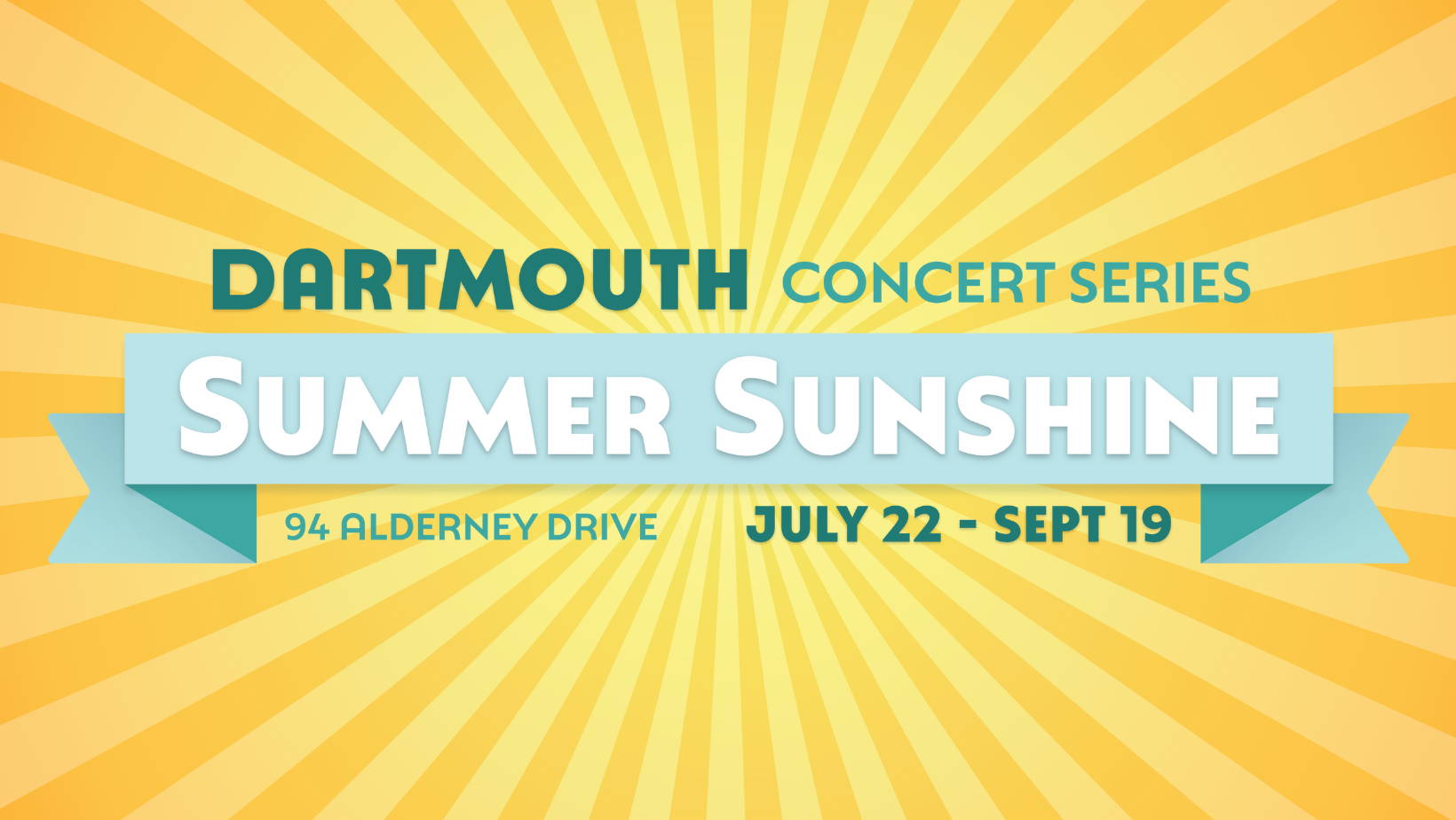 Live music is returning to downtown Dartmouth! The Summer Sunshine Series is bringing local artists for fantastic musical performances and showcase their talents at Ferry Terminal Park (94 Alderney Drive).

The FREE 40-concert series will run from July 22 to September 14 on Thursday, Friday, Saturday evenings and Sunday afternoons.

Check out the line-up below! Be sure to check back weekly to see the musical performances lined up for the week.

Thursday, July 22

Friday, July 23

Saturday, July 24

Sunday, July 25

6:30 pm to 8:30 pm

6:30 pm to 8:30 pm

6:30 pm to 8:30 pm

2:00 pm to 4:00 pm

Gordon Tucker

David Goyetche

Ced & Marty

Stick & Slide

Thursday, July 29

Friday, July 30

Saturday, July 31

6:30 pm to 8:30 pm

6:30 pm to 8:30 pm

2:00 pm to 4:00 pm

4:30 pm to 6:00 pm

6:30 pm to 8:30 pm

Bill Stevenson Trio

Willie Stratton

Brian Hiltz Band

Krisanne Crowell with Solarocity
The Georges Herbert Jazz Trio

Stay tuned for the full Natal Day concert lineup