EXPLORE DOWNTOWN DARTMOUTH
DOWNTOWN DARTMOUTH LIGHTS WALK

Lights! Summer! Colour!

Downtown Dartmouth continues to shine bright this summer, even during the night! Take a look around the different colorful light projections around the community below.

If you're inspired to capture photos of the light murals, please share them with us on social media with #downtowndartmouth!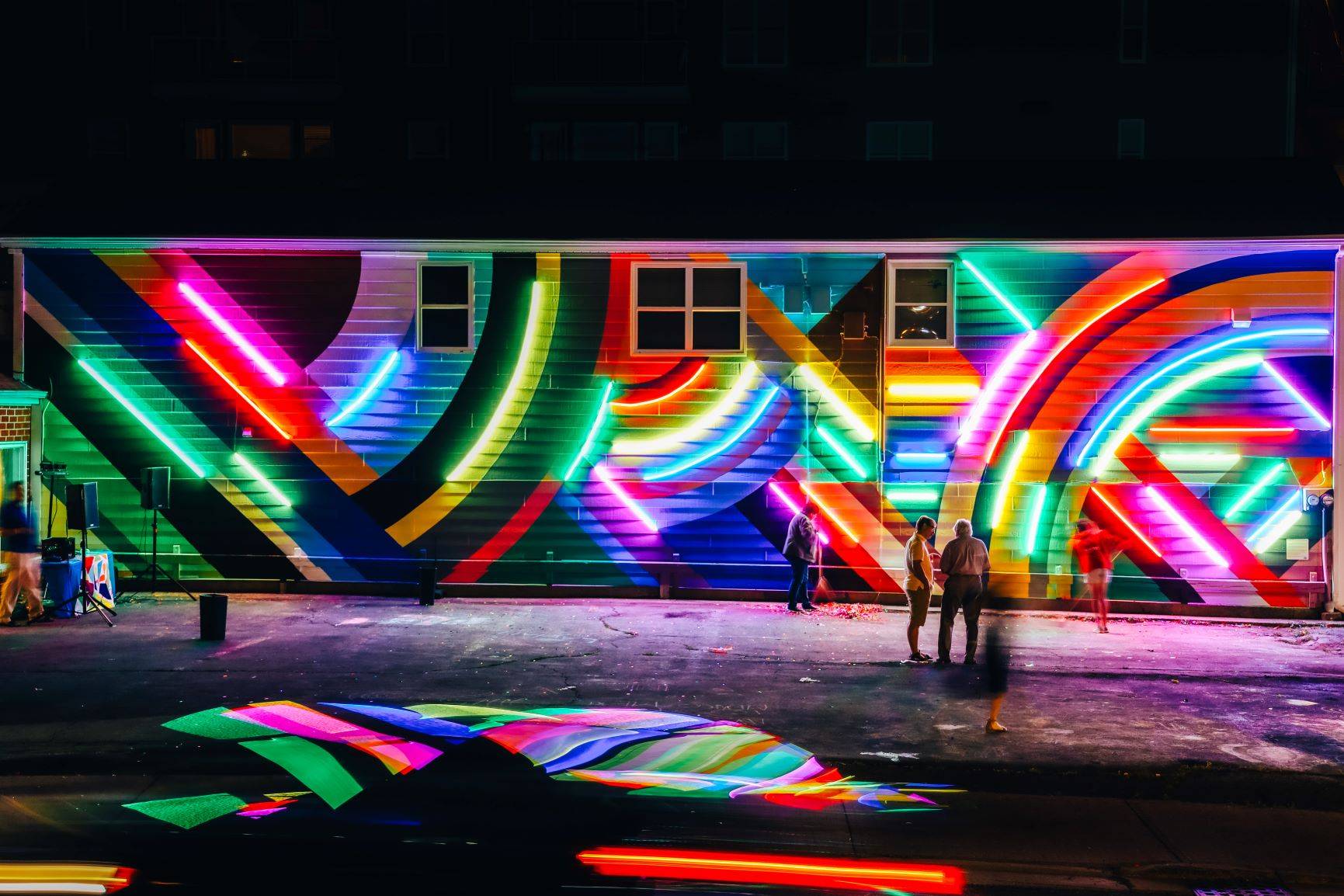 The "Neon" Mural is a light installation designed by Philadelphia-based artist David Guinn and lighting designer Drew Billiau. It was installed by Sasha Anistratova and Rick Zettlemoyer.

By day, the colours and shapes murals evoke the physical features and history of Dartmouth – the harbour, the skies, Sullivan's Pond,etc. By night, it transforms into a bright display of changinglight, evoking the optimism and revival of downtown Dartmouth. The LEDlighting only uses the equivalent energy required to light incandescent bulbs.

The neon lights turn on at 4 p.m. every day.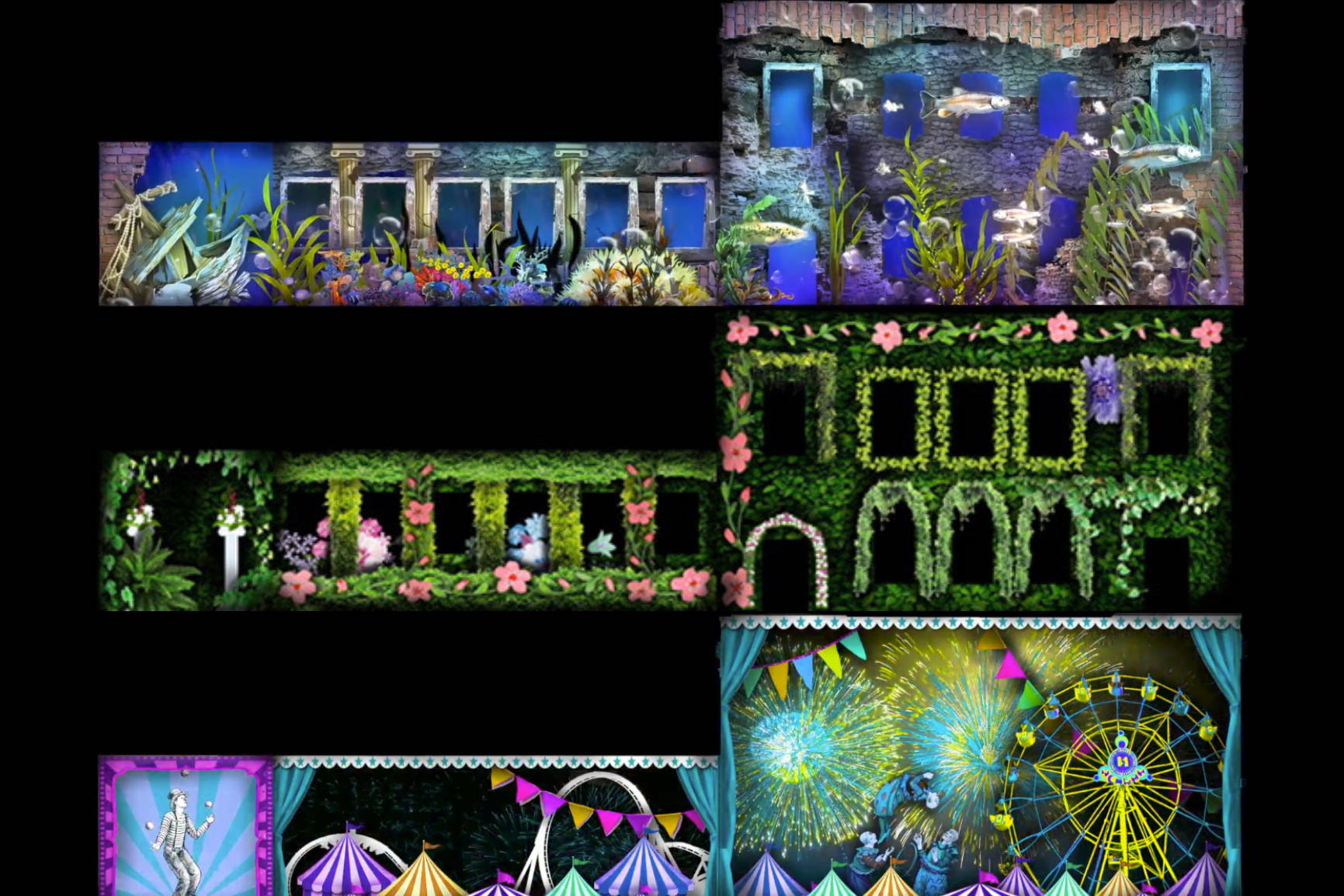 Colorful light and designs are projected onto the Old Post Office on Queen Street. These fun projections will run every night, starting on July 2, between 9 pm and 10:30 pm, and will continue until September 6.

The projections are designed by Nick Iwaskow from Wasko AV.

Co-sponsored by TD Bank Group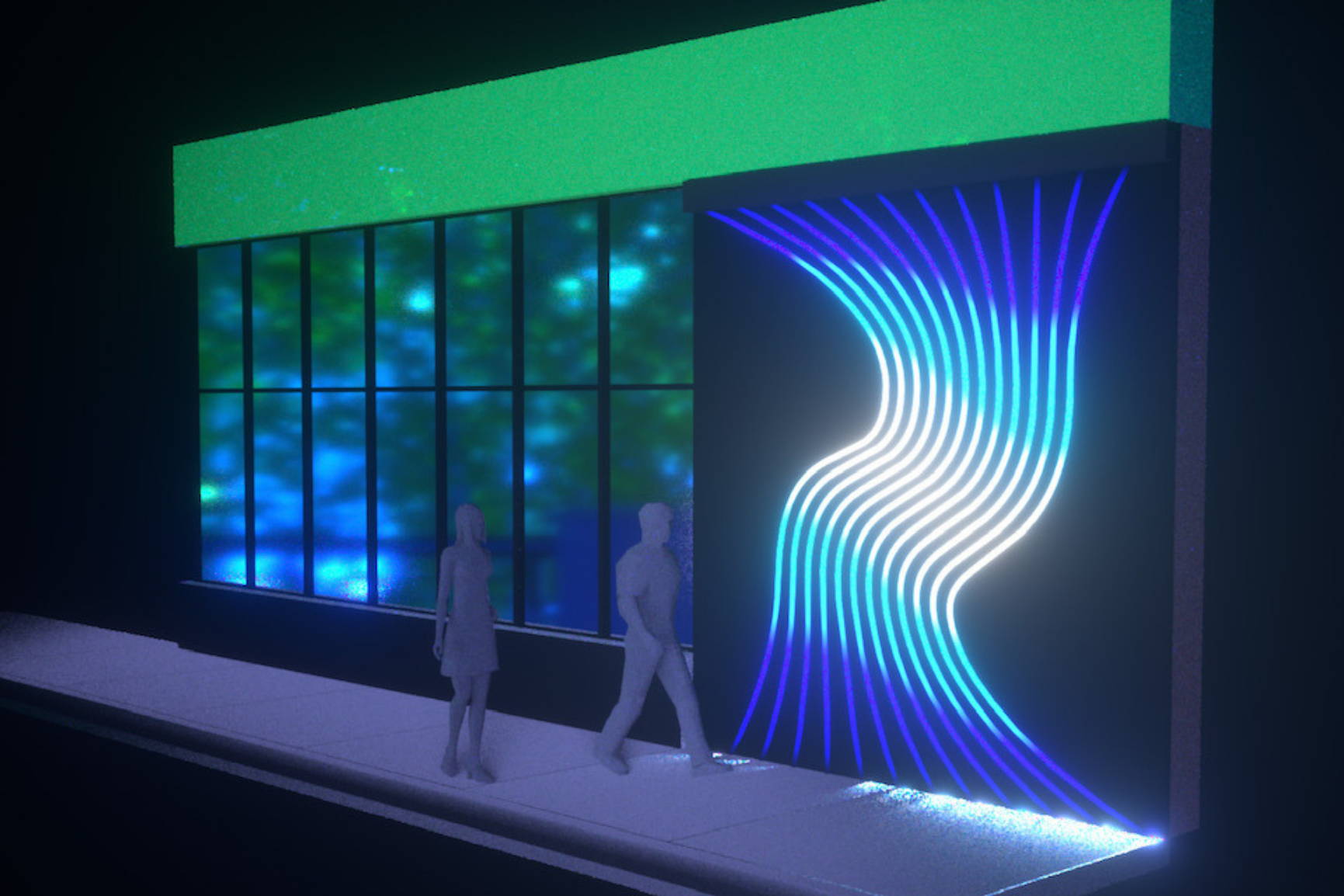 A light installation unlike any other, the Wave Light Mural pays homage to Nova Scotia and Dartmouth's deep connection with the ocean.

This light mural will interact with with the weather forecast! Remotely connected to the internet, the light changes to a shades of orange and yellow white when it is hot out, and a darker blue when it's cooler. Set to the ambient temperature of the outside.

Designs by Nick Iwaskow from Wasko AV.

A big thanks to the Clean Foundation for co-sponsoring this mural!
This one's sure to bring a twinkle to your eye!

In the alley between Revana's Pizza and Brightwood Beer will be a colorful 40-foot-long canopy! The canopy will cycle through different light designs and patterns throughout the night.

It's the perfect spot to take a picture as you enjoy your night out in downtown Dartmouth.

Lighting design by Nick Iwaskow from Wasko AV.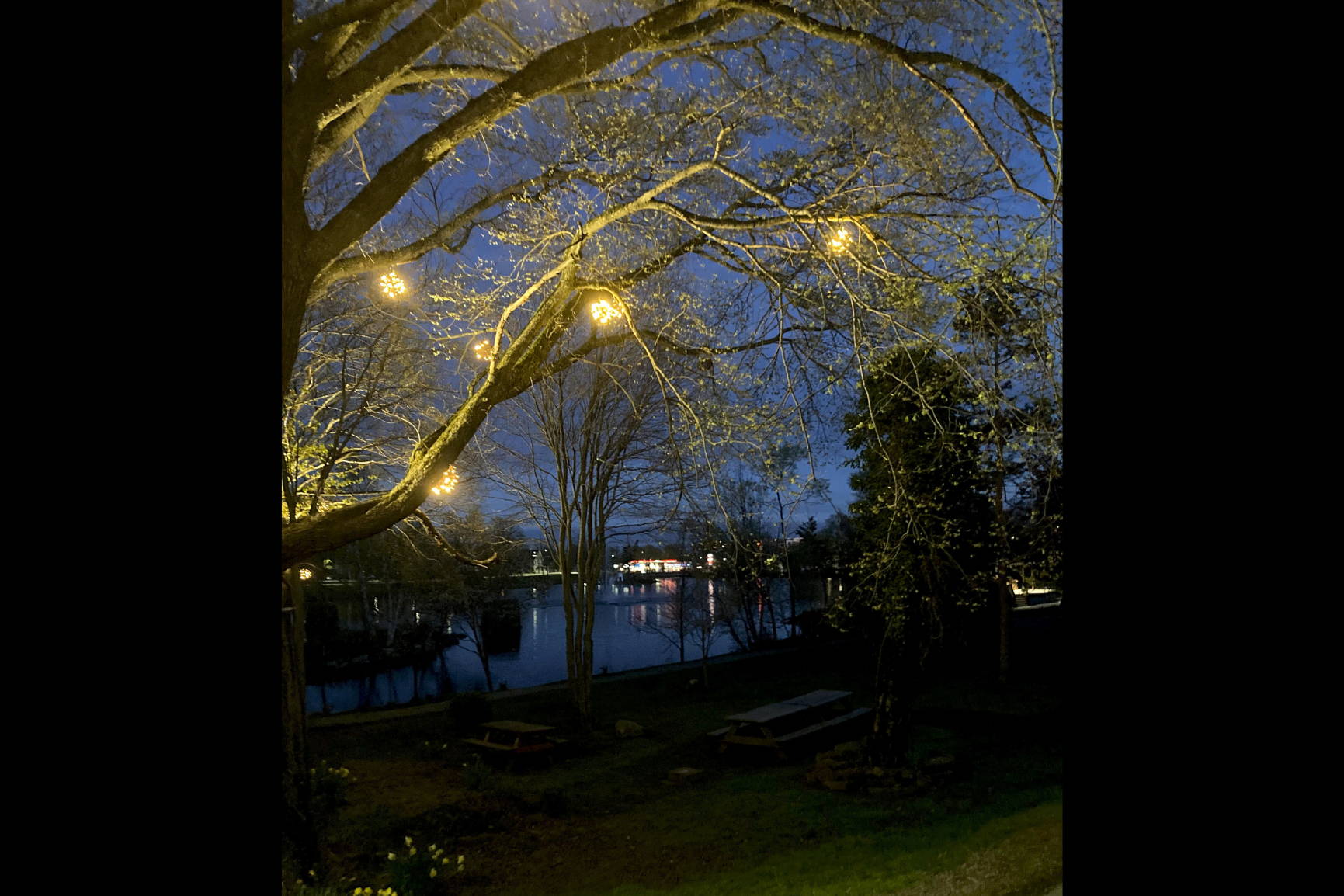 We're making your night visit to Sullivan's Pond extra special!

Among the trees seen in the corner of Hawthorne St and Chrichton Ave, we've added light spheres to brighten up your evening.