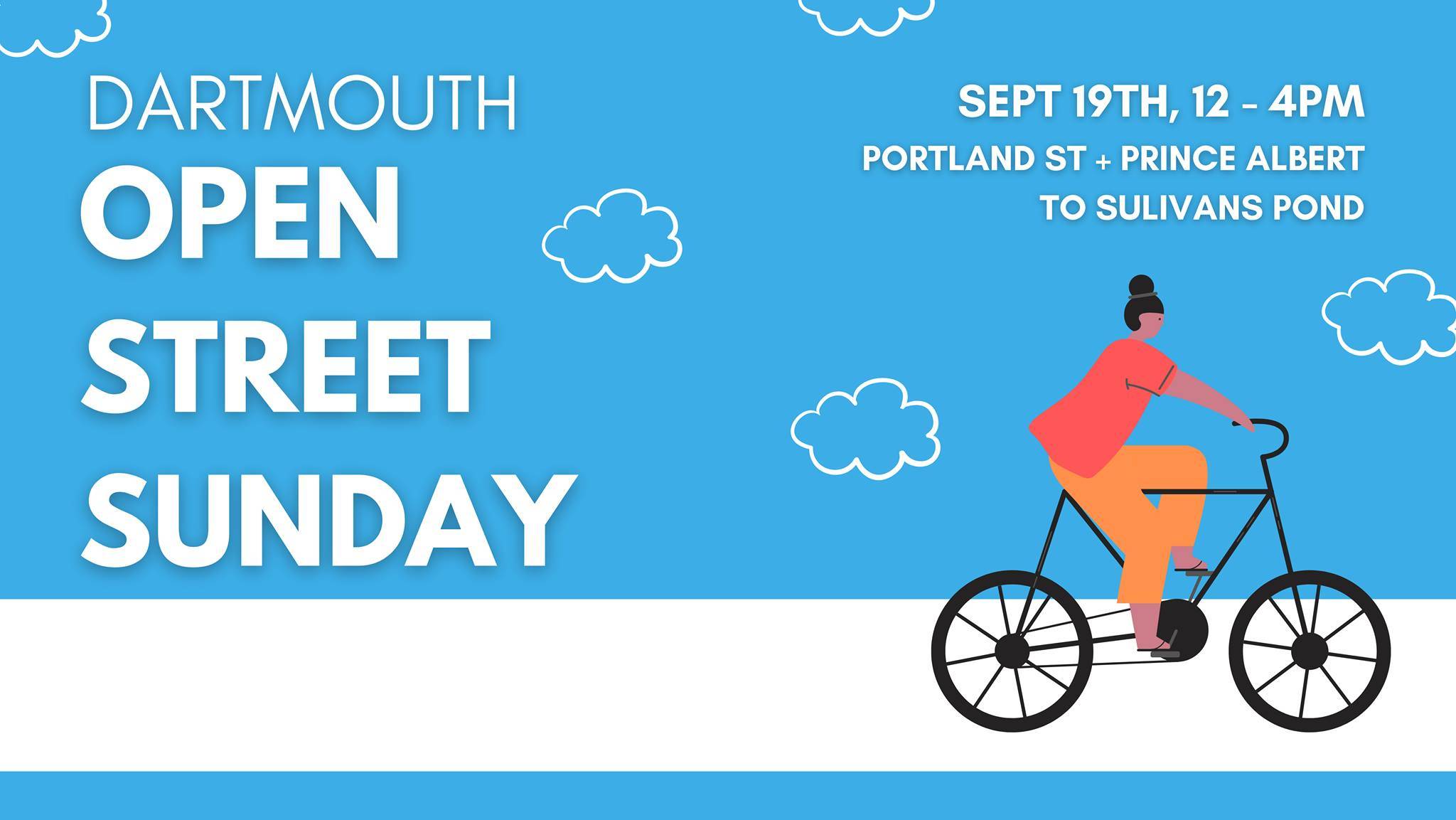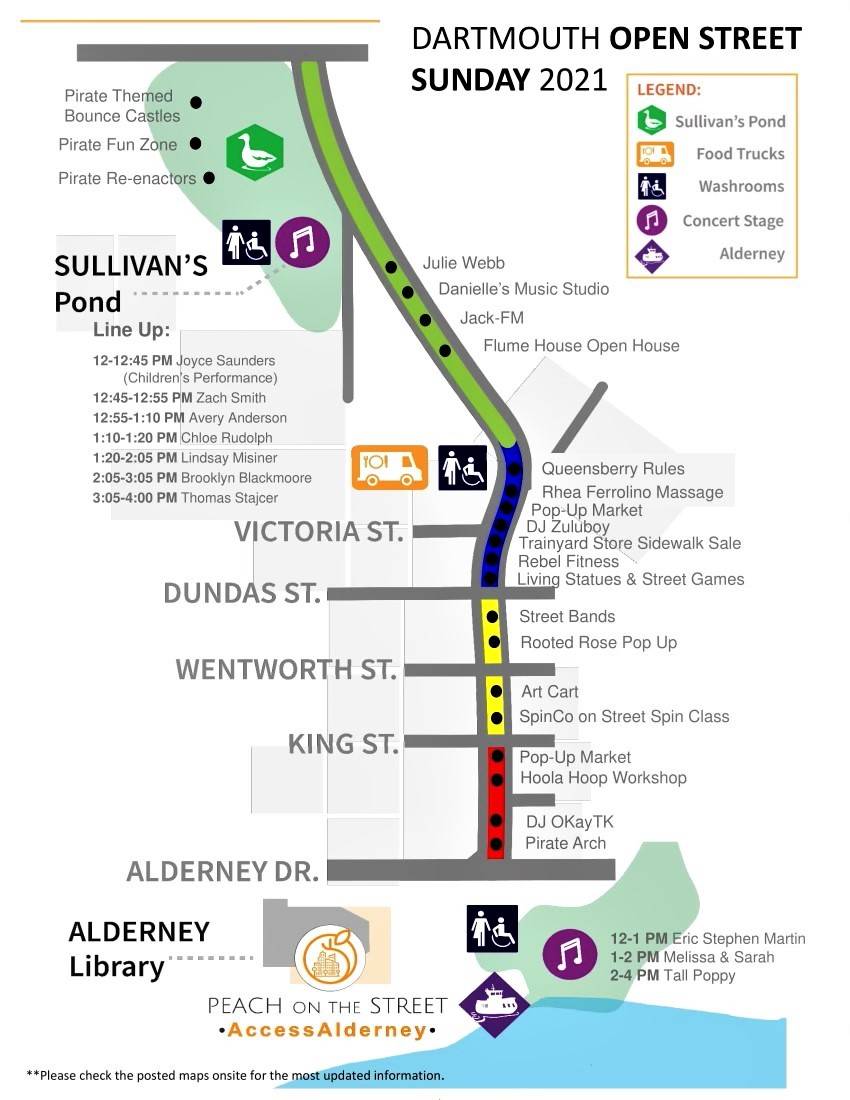 DARTMOUTH OPEN STREET SUNDAY

Downtown Dartmouth is hosting Dartmouth Open Street Sunday on
September 19, 2021
!
NOTE: Due to COVID-19 restrictions, the bouncy castles will not be set up at Sullivan's Pond. There will be FREE children's games and the pirate arch set up in this area instead.
We've partnered with Open Streets Halifax and The Planning & Design Centre to bring you an afternoon of FREE fun, including:
LIVE MUSIC IN THREE LOCATIONS:

SUMMER SUNSHINE CONCERT STAGE IN FERRY TERMINAL PARK (94 Alderney Drive)
12 p.m. Eric Stephen Martin
1 p.m. Melissa & Sarah
2 p.m. Tall Poppy ft. George Woodhouse and the Public Service
PORTLAND STREET PERFORMANCES
(between King and Dundas Streets)
12 p.m. Mi'kmaq drummers
1 p.m. The Roving Steins
2 p.m. Rush Culture
3 p.m. The Dartmouth Dixies
SULLIVAN'S POND GAZEBO STAGE
12 p.m. Joyce Saunders (Children's performance)
12:45 p.m. Zach Smith
12:55 p.m. Avery Anderson
1:10 Chloe Rudolph
1:20 Lindsay Misiner
2:05 Brooklyn Blackmore
3:05 Thomas Stajcer
EDUCATIONAL PIRATE FIRING DEMONSTRATION: At Sullivan's Pond at the south area, near the bridge.
1 p.m.
2 p.m.
3 pm.
Enjoy this educational experience by The Crimson Knot Pirate Association. It makes a bit of a boom with the use of gun powder. No projectiles will be fired 🙂 And there will be a safe perimeter around the demonstration.
We are so happy to welcome these wonderful reenactors to Open Street Sunday.
PLUS:
*BIPOC vendors in a mini Pull Up on Portland
*Demos, specials and features by downtown Dartmouth businesses
* Hula Hooping demonstration and workshop
DJ OkayTK at Prince/Portland
DJ Zuluboy at Victoria Rd/Portland
*Art activities
*Food trucks
*Lots of surprises
Note: Masks are recommended, even for these outdoor shows. Hand sanitizer available. Bring your own chair. In the event of inclement weather, an announcement will be made about cancellations or postponement on our downtown Dartmouth Twitter, Facebook and Instagram accounts and at www.downtowndartmouth.ca
NOTE: During the event, Portland Street and Prince Albert Road will be open for walking and biking only.
For the latest info, visit the Open Street Sunday event page on Facebook by clicking on the button below.