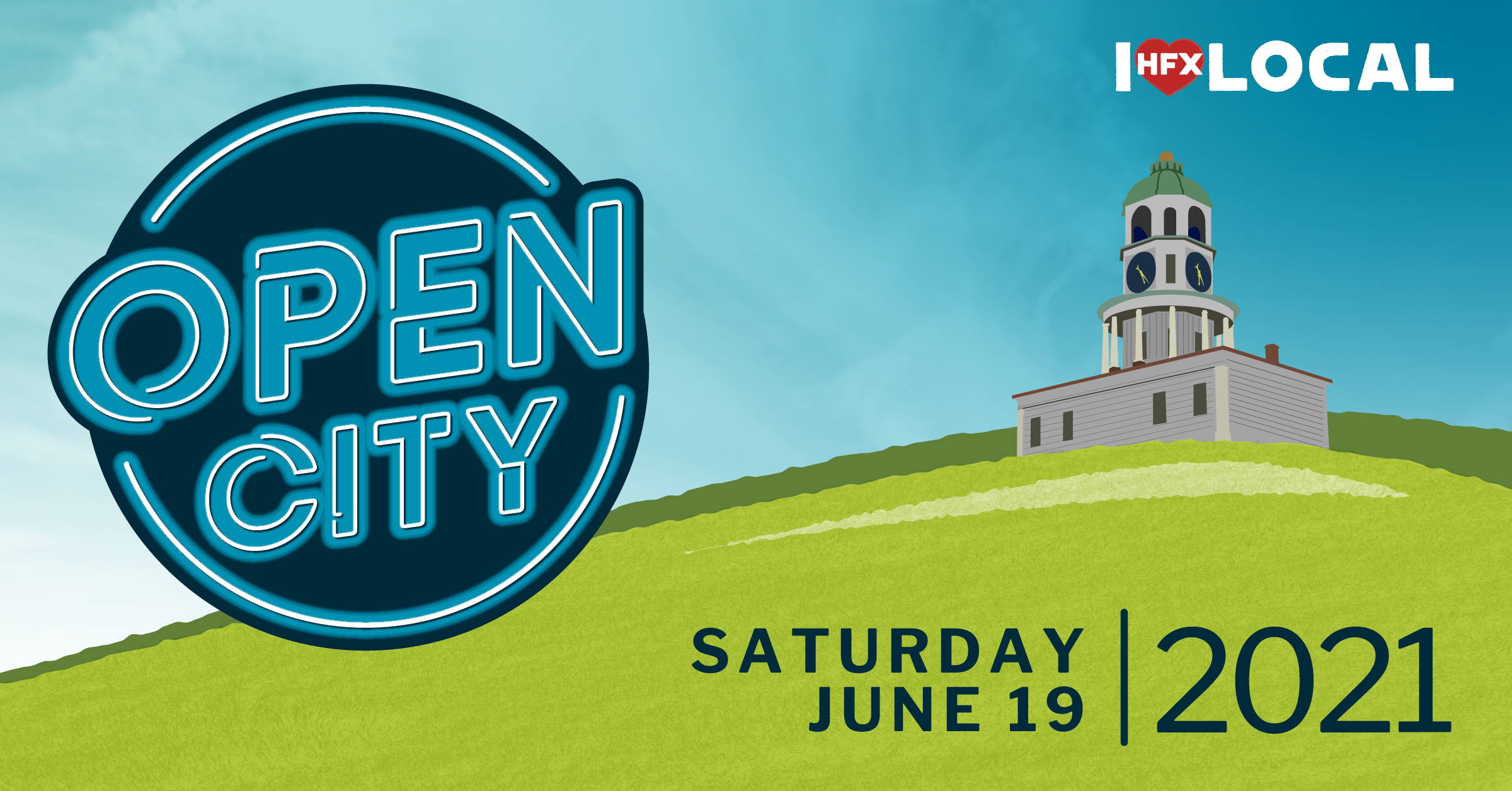 Open City 2021 will be held on Saturday, June 19. The annual event, organized by Develop Nova Scotia, is held to promote entrepreneurs and small, local businesses that make the city a special and vibrant place to be.

We hope you're as excited as we are to see the activations and promos that the different participating downtown Dartmouth businesses will be having!

Alderney Farmers' Market at Alderney Landing – 8 am to 1 pm


50% off brand-new market tote bags
Free family-friendly crafts at newly launched Art Carts (pending public health guidelines)


Brightwood Brewery (35 Portland Street) - 12 pm to 6 pm


Drop by for Brightwood Beer Flights. Flights consist of 4 x 5oz Samples Special: $8.50 (tax)


Indulgence Intimate Apparel (30 Portland Street) - Saturday during open hours


Sidewalk sale (weather permitting) 1 pm - 4 pm
Free gift with purchase all day


Portland Street Creperie (55 Portland Street) - Saturday during open hours


Open City Feature: Crannachan Crepe topped with whipped cream, raspberries, whiskey-flavoured whipped cream, toasted oats


Rhea Ferrolino RMT & Howard Bailey RMT (15 Alderney Drive) – 10 am to 2 pm


$10 mini massage with proceeds to Downtown Dartmouth Street Navigator Outreach Program


Room 152 Clothing Boutique (152 Portland Street) – All weekend


Strange Adventures (101 Portland Street) - All day Saturday


Free comics, while supplies


The Dart Gallery (127 Portland Street) - All day Saturday during open hours


Allday art exhibit: Large Days by Angie Reid on display, a stunningcollection of Nova Scotia sunsets, skyscapes and landscapes
Hear Angie talk about her work from 11 am - 1 pm
The Tare Shop (21 Portland Street) - All day Saturday


Free coffee/tea with purchase of $25+ (Customers are asked to bring a travel mug)

To help you navigate the Downtown Dartmouth businesses participating in Open City, check out our wonderful new map below!

Learn more about Open City by clicking below