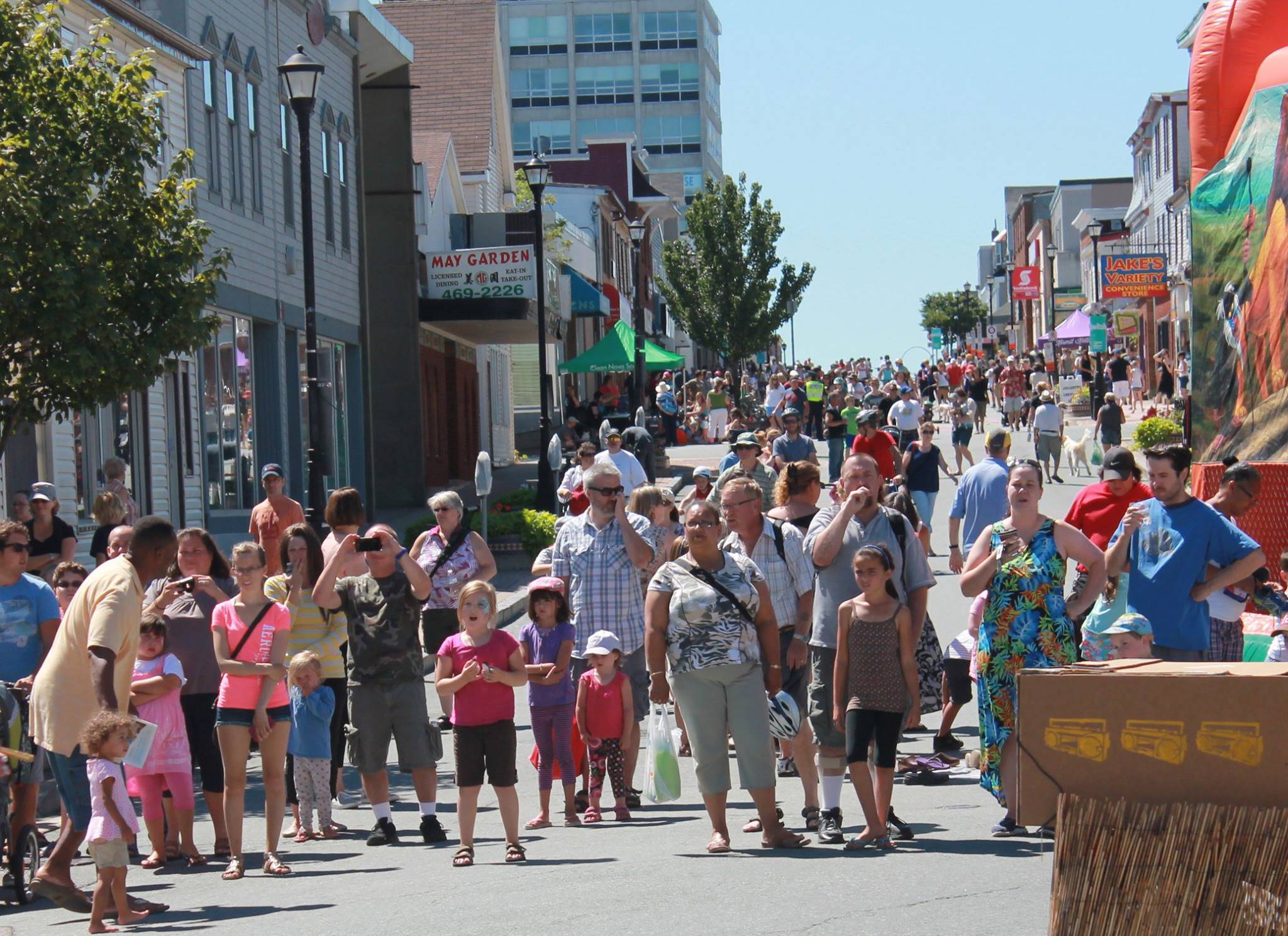 Our motto is All Together, Downtown Dartmouth. This photo was taken at Switch Dartmouth in 2019. Even though we can't gather for large street parties at the moment, we want you to feel welcome and connected with a supportive community.
Downtown Dartmouth is a growing business district. If you're interested in opening a business here, feel welcome to reach out for a conversation or a coffee meeting. We can offer friendly, confidential support for entrepreneurs at every stage of the process of opening a business. No idea is too big, too small, or too unusual.
If you've recently opened a business in our district, drop us a line so we can personally welcome you to the neighbourhood. We'll drop off some information and make sure you're added to our directory.

Contact Tim Rissesco for more information at (902) 430-8236 or send us an email: