HALIFAX-ALDERNEY FERRY SERVICE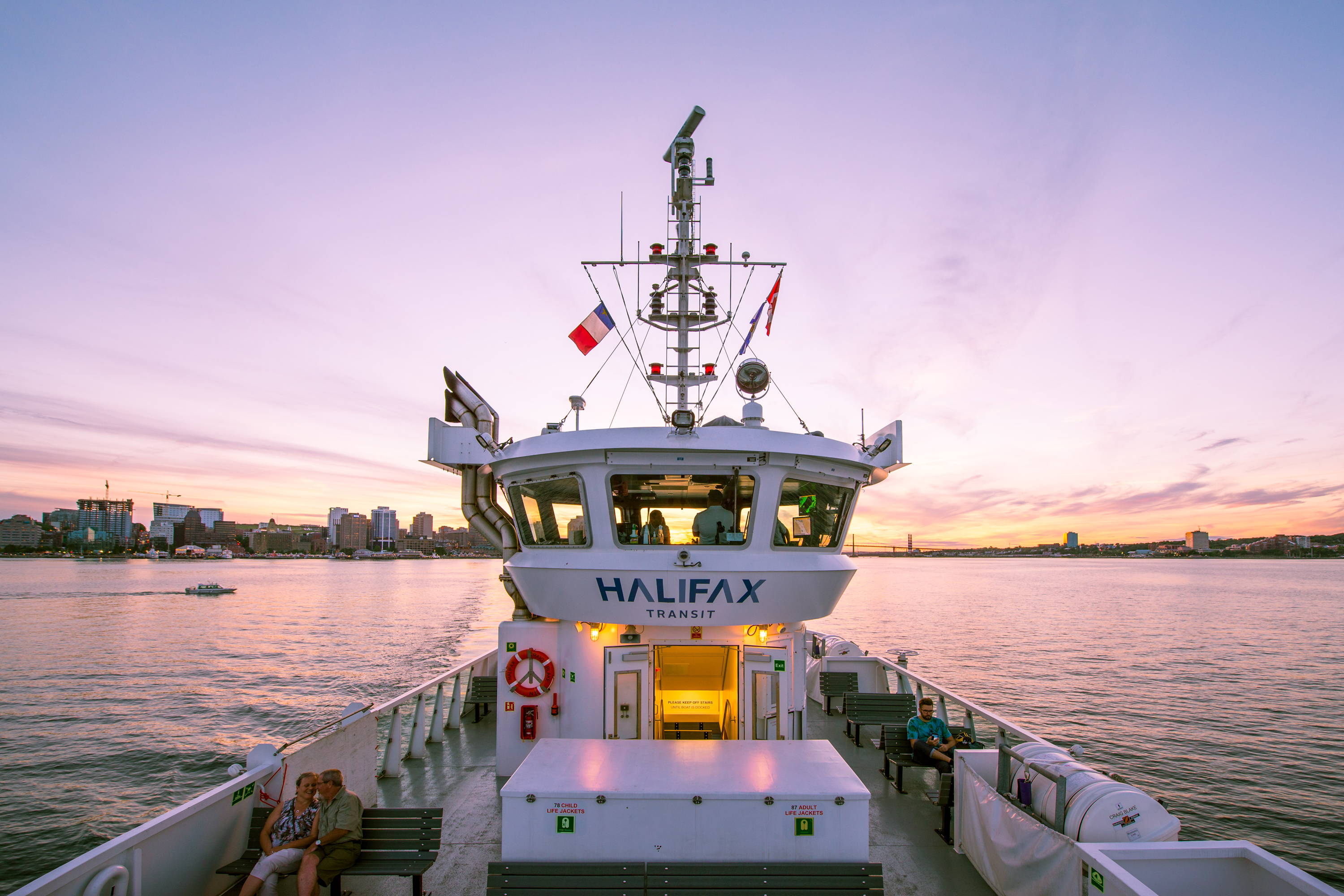 If you've never taken the ferry over to downtown Dartmouth, let us sum it up for you:

It's scenic. It's relaxing. It's direct.

The air is fresh, the breeze is cool, and the sun (if it's out) is glorious. Whether you choose to sit indoors on the bottom deck or outdoors on the top deck, you get an unparalleled view of the water, the Halifax and Dartmouth skylines, passing ships, and the beautiful harbour islands. Even on a wet, foggy day it's a joy to be on board.
Read on for everything you need to know about taking the Alderney Ferry!
The Alderney Ferry (formerly known as the Dartmouth Ferry) runs between the
Halifax Ferry Terminal and Alderney Gate Ferry Terminal in Alderney Landing.
It takes only ~12 minutes to cross the harbour

6:30AM - MIDNIGHT

Mon-Fri: every 15 minutes
Sat-Sun: every 30 minutes
*schedule may vary on holidays, etc.
See Halifax Transit for additional info and updates.
The Halifax-Alderney Ferry service is the oldest saltwater ferry service in North America, and second oldest in the WORLD!

The ferry service accepts the following:
• Halifax Transit tickets & passes
• Transfer slips that have not yet expired
• Cash fare in exact change
PARKING TICKET FORGIVENESS PROGRAM
From June 1 to September 30, motorists that make a $35 purchase at a business and receive a parking ticket can submit their ticket and receipt in lieu of ticket payment. Only tickets issued for pay station violations are eligible to be waived. Receipts must be submitted online within five business days of ticket issuance. One ticket may be cancelled per person per week. It is encouraged that the purchase be made in or near an area served by paid parking (Downtown Dartmouth, Downtown Halifax, North End Halifax, Quinpool Road, Spring Garden Road).
Click here for details on the program + how to submit your ticket