You are in advanced mode.
You can turn it off in left sidebar. To use advanced options, you will need to enter your own Google Maps API Key.
Get Google API Key
Getting Around Downtown Dartmouth
There is plenty of parking in downtown Dartmouth!
In fact, there are more than 1000 parking spaces in our business district. Some of these are on-street parking in payment zones monitored by the municipality. The remainder are spaces in private parking lots located throughout the business district.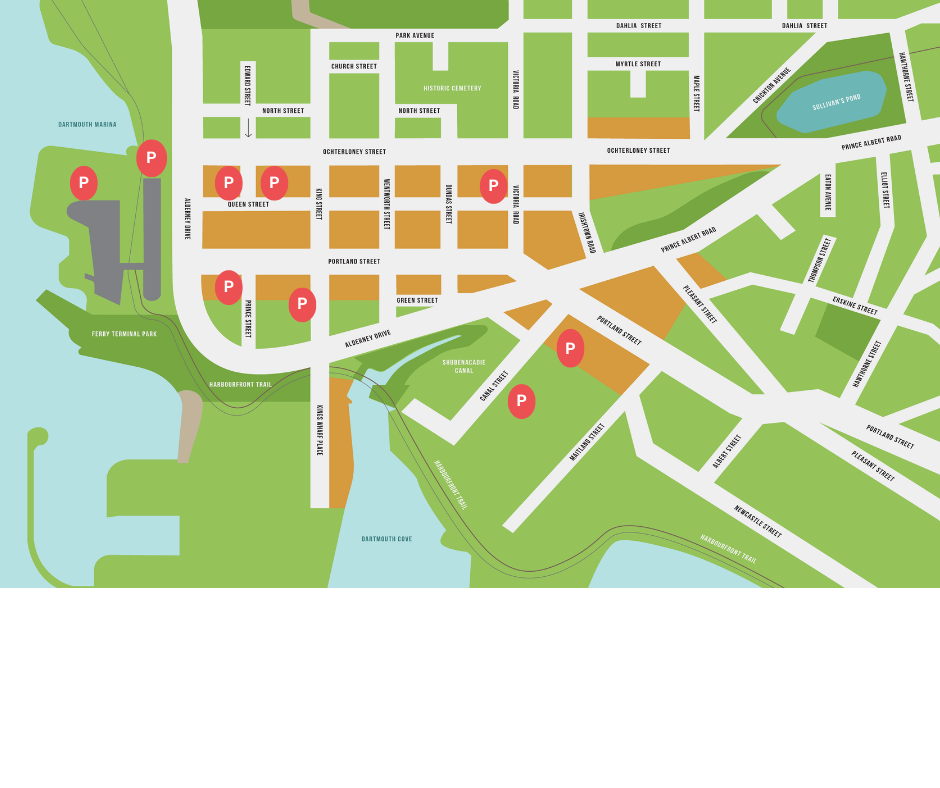 Parking in Downtown Dartmouth
There are plenty of places to park in downtown Dartmouth! You can park on the street or in a parking lot. For on-street parking, most of the spaces you'll find are within HRM's new parking zone system, where you pay at nearby pay stations. You may find some free parking on side streets. Parking lots for hourly paid parking are indicated on the map above with the red P. The cost will vary depending on the lot.
ON-STREET PARKING IN DOWNTOWN DARTMOUTH:

Most streets in downtown Dartmouth are included in HRM's new parking zone system. Individual meters have been replaced with an updated pay-by-plate, pay-by-zone system. You will know you are in a parking zone when you see a sign like the one at the right. NOTE: ON-STREET PARKING IS FREE ON WEEKENDS AND AFTER 6 P.M. ON WEEKDAYS.
HOW TO PAY:

After you have parked your vehicle, proceed to the nearest pay station. Payment is attached to your vehicle, not the parking space. This means your vehicle can move freely within the parking zone up to the time purchase or maximum time allowed. You can pay by coins, debit, credit card or by the HotSpot parking app. The cost of parking in downtown Dartmouth is $1.50 per hour for the first 2 hours, and $4 per hour for each additional hour. There is a maximum of four hours per session. You can purchase parking in 30 minute increments. NOTE: Please pay with exact coin amount, as machines do not give change.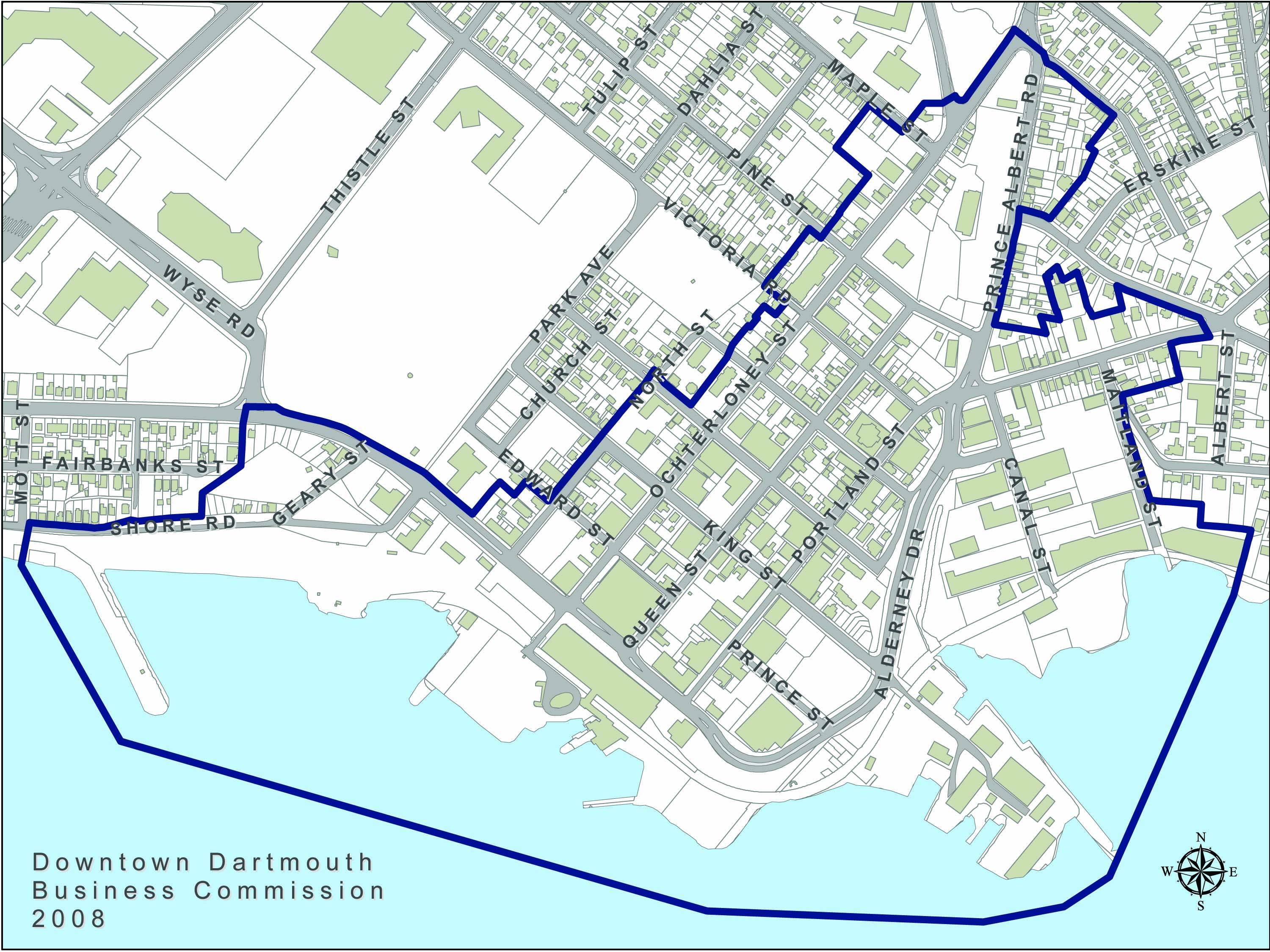 There are more than 700 parking spaces available in private parking lots in Downtown Dartmouth. Most of these are pay and display on site. Please refer to the map on above for the location of these parking lots.
If you are looking for monthly parking in downtown Dartmouth, there are several property owners who offer this service to the public at varying price points.
Here's a list of some of downtown Dartmouth's private parking lots offering monthly parking. It is best to call as availability and pricing do vary from lot to lot:
Dartmouth Waterfront (902) 461-4698 (managed by Alderney Landing)
Urchin Property Management, (902) 469-5449